Euromoney, July 22 2019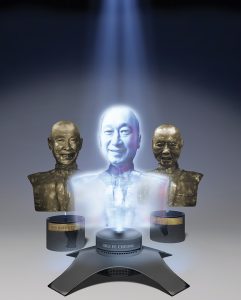 UOB is run by three generations of the Wee family, with a fourth in the wings. It is conservative, cautious and stable. But a bold new digital strategy seeks five million customers across the region. Is it coincidence that change is coming just as the bank's elder statesman retires at 90?
Read the full article here: https://www.euromoney.com/article/b1gbr92mppjhdf/singapore-banking-inside-uobs-new-era?copyrightInfo=true
"My father always said: 'Don't be too boastful,'" says Wee Ee Cheong, chief executive of UOB. "'Do what is right, do what is good for your customer and your customer will stay with you.'
"It's not in my DNA to shout. We just want to be a little bit more low-key."
These statements combine the themes that have characterized UOB, one of Singapore's oldest and southeast Asia's biggest banks, for generations. There is a sense of humility and conservatism, which can seem lacking in zest but also appeals to investors who want a stable bank that isn't going to surprise them. The basic focus is on customer relationships, best expressed by the bank's historic leadership in the small to medium-sized enterprise sector. And, more than anything: "My father always said…"
It comes up constantly during our 75-minute interview in an airy meeting room in the bank's Raffles Place head office, just around a corner from a bronze bust of his grandfather.
UOB is the most famous family business in Asian banking, founded by Wee Kheng Chiang, the man whose statue sits on that sixth-floor lobby, then passed to Wee Cho Yaw, who retains a title as chairman emeritus and honorary adviser at the age of 90, and whose shadow still looms large over the bank. (Euromoney interviewed him at length in 1980.) There is a fourth Wee at the bank now.
UOB's stately, family reserve has felt a little different over the last year, however. First, there is a bold digital strategy that has gradually been unfurled, quite at odds with the way the bank used to look. It aims to gain as many as five million new customers across southeast Asia, through the roll-out of a youth-focused digital campaign and using methods of credit assessment honed not through traditional look-them-in-the-eye personal relationships but through data and a partnership with a Chinese fintech firm.
One partnership after another has been announced, from Israeli artificial intelligence specialists to private investment syndication platforms.
Something else is happening too. The bank is becoming far more open.
Sitting in an office in a rare interview with chief executive Wee is a far cry from the time, just a few years ago, when Euromoney was denied permission to attend an annual results briefing because there supposedly weren't enough chairs.
The bank holds open days for analysts and journalists now, lines up interviews across the business and puts its tech and operations heads on stage to lift the lid on their work on data.
Those who know the bank well believe that it's only now that Wee Ee Cheong – at the age of 66 – is truly running the bank on his own terms, as his father finally stepped down from the board last year at 89. The 2018 AGM was the first in 60 years not to feature Wee Cho Yaw; Ee Cheong teared up at the resonance of the moment.
Shifts in the composition of the board and management, the rise of outsiders who joined from Standard Chartered and elsewhere, snazzy brands in Thailand and mainland Chinese tech partnerships; what's happening at UOB?
Full article: https://www.euromoney.com/article/b1gbr92mppjhdf/singapore-banking-inside-uobs-new-era?copyrightInfo=true