Rum & Coal
Calvi Publishing, November 2022
One day in 2019, I was contacted by Amanda Talbot, widow of Ken. Ken Talbot was a Queensland institution: a self-made coal miner from the Darling Downs who had become a billionaire by founding and then selling Macarthur Coal. He was building a global resources empire when he was killed in a plane crash, with the entire Sundance Resources board and several other good people, in the Republic of the Congo in 2010.
Amanda wanted me to write a biography of him. But there were several challenges involved. Everyone in Brisbane knew Ken Talbot: he was a local legend who had shared a rum and coke with everyone over the years and counted most of the Brisbane Broncos as personal friends. But I'd never met him, and now never would. I am not a Queenslander, have never written about mining, and didn't know any of his friends.
There was another problem. Ken's life was colourful. Had he lived, he was weeks away from going on trial for alleged illegal payments to a former Queensland state minister, Gordon Nuttall.
But Amanda said my distance from the tight-knit world of Brisbane business and Australian mining would be a good thing. She told me I should tell the full story of a vibrant life, with all its twists and turns, triumphs and errors. And she gave me a crucial resource: Ken's notes, compiled on bits of paper (he hated laptops) in the hope of one day writing a book himself. This included the defence he planned to make to clear his name.
I interviewed about a hundred people, from the cousins he grew up with on the Darling Downs to the people who saw him in Yaounde, Cameroon, on the morning of the day he died. All of Ken's family, including his children, spent time with me which must often have been painful. Wayne Bennett, the rugby league legend and no fan at all of journalists, was among the most open and candid interviews.
The result is called Rum & Coal. It was finished in June 2020 and for various reasons had to remain unpublished for almost two years. But it is published this week by Calvi Publishing. You can order it through this QR code: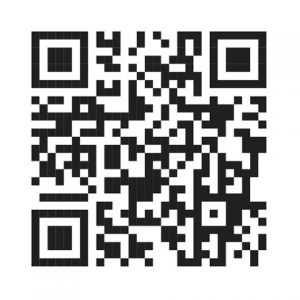 Full disclosure: this was a commissioned biography and I was paid for my work. But Amanda let me go where the research took me and allowed me to write a great big portrait of a great big life. Wish I'd met him.