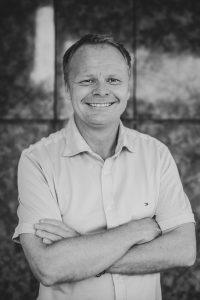 See my new travel writing website, www.travelwrighter.com
Chris Wright is a journalist specialising in business and financial journalism across Asia, Australia and the Middle East. He is the Asia editor for Euromoney magazine and is based in Singapore, covering the Asia Pacific region.
Chris has written for other publications including Institutional Investor, Forbes, Asiamoney, the Australian Financial Review, IFR, Global Capital/Euroweek, Smart Investor, the Financial Times and BRW. He is also a consultant and researcher who has published comprehensive studies on the asset management industry for Cerulli Associates. Chris also writes travel and mainstream features for publications including Discovery Channel Magazine, Sophisticated Traveller, Qantas: The Australian Way and Asian Geographic. These publications have all frequently featured his photography too, as has the Los Angeles Times.
Chris's first book, No More Worlds to Conquer, was published by The Friday Project, a HarperCollins imprint, in May 2015. His second, Rum and Coal: The Ken Talbot Story is forthcoming. A third, about Macquarie Bank, co-written with Joyce Moullakis, will be published by Allen & Unwin in February 2023.
Chris has previously been the editor of Asiamoney magazine in Hong Kong, from 2000 to 2003; a section editor and writer on the Australian Financial Review newspaper in Sydney from 2003 to 2006, running the Smart Investor and Smart Money personal finance sections of the newspaper; editor of Corporate Finance magazine, first in London and then New York, from 1998 to 2000; and editor of AsiaLaw magazine in Hong Kong from 1995 to 1997. He launched Chris Wright Media in 2006.
Chris has visited 100 countries and reported from more than 50. He has conducted one-on-one interviews with seven current or former prime ministers, presidents or heads of state. He has won several awards, and has won Citi Journalism Awards for Excellence in Australia four times.
In other writing forms, in 2013 Chris was shortlisted for the 30-hour novel prize by the HarperCollins authonomy community. Chris's entry, In Flight, was for a competition hosted by Kernel magazine to produce an entire novel from scratch over the course of a single weekend.
This site contains most of my published journalism since January 2008, and selected earlier articles. This site does not include large research reports for groups like Cerulli, which are sold individually – they can be accessed through www.cerulli.com. Some publications do not allow the full version of their articles to be printed on other sites; in those cases I have provided the first few paragraphs. Please contact me or the magazine if you wish to see more.
In most cases, the text on this site is as originally filed, which may differ from the published version. In many instances a link is provided to the published text, although for some publications you may need a password to access this text.