Euromoney, September 2016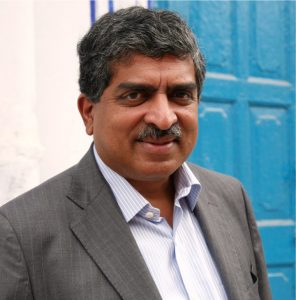 An extraordinary revolution is taking place in digital banking in India. Driven by the state, it is anchored on a billion-strong biometric database to finally bring financial inclusion to a country that needs it more than any other. Banks may face a binary outcome: be quick or be dead.
In the history of computing, only 12 applications have achieved 1 billion users. Windows, and its Office sibling, were the first two; Google search was next; Gmail, YouTube, Facebook and the Android operating system have all followed in time, with WhatsApp the latest. Then there is Aadhaar. Aadhaar? Few outside India know it, but it is a truly remarkable story. It represents an audacious attempt to get India's entire 1.25 billion population on to a single biometric card system, from the Buddhists in Himalayan Ladakh to the Tamils in Thoothukudi and the isolated tribespeople of the Andaman and Nicobar Islands, embracing 1,600 languages and almost 300 million adults who cannot read or write.
Absurdly, it worked, and then some: when it crossed the 1 billion mark in April, it became the fastest of all platforms to do so – in just five and a half years (Facebook took almost nine) – and the only one to have done so entirely domestically and driven not by a private-sector tech leader but a government.
Nandan Nilekani, co-founder of Infosys, who entered government with the task of spearheading this preposterous conceit, smiles as he recalls it: first the original idea, then building an architecture that could enrol 1.5 million people a day through 75 competing enrolment agencies, despite use of the card never being mandatory.  "We decided it was scalable," he says. "But 1 billion people? It was a bit of a surprise to us also."
But if Aadhaar is itself a great – and, some say, sinister – social achievement, it also has the chance to revolutionise financial services in India: to bank the unbanked, to shake up the landscape for providing banking services, to move swiftly towards a cashless society. "A WhatsApp moment is now upon us in Indian banking," Nilekani says.
Full article: http://www.euromoney.com/Article/3586825/Financial-inclusion-Biometric-banking-and-the600-billion-opportunity