Euromoney, July 10 2019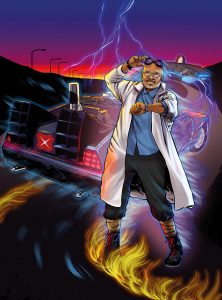 Almost 10 years into his role as chief executive of Singapore-based DBS, Piyush Gupta has spent the last six of them on a mission to make an institution that looks more like a tech company than a bank. His message and methods are working, as digital disruption shreds costs and creates new revenue streams. Has DBS created the template for how successful banks will need to look in the future?
Read the full article here: https://www.euromoney.com/article/b1g4l991c5x2qj/awards-for-excellence-2019-how-gupta-turned-dbs-into-the-bank-of-the-future?copyrightInfo=true
In 2013, DBS chief executive Piyush Gupta convened a senior staff meeting in Seoul, featuring the entire board and management committee. The former Citi man was four years into his job by then, and had come to a realization: that gaining scale as the bank used to do, by acquisition, was no longer going to work in an environment where costs were climbing, new startups were unbundling banking, and technology platforms were becoming powerful global forces every bit as potent as the banks.
The starkest lesson was not Amazon or Google but closer to home.
"In 2013, it became clear that Alibaba and Ant Financial were going to be a game changer," he says. "By then they were not only into payments, but getting into funding, lending, insurance; they were getting into every part of our business and doing it differently. They had no branches, no people. They were doing it all digitally."
Gupta reached a conclusion: "We have to think about the future differently."
He and the board came up with an agenda saying they would have to embrace digitalization, and do it properly, if they were to succeed.
"We had to start thinking like big tech. Our frame of reference had to be Amazon or Alibaba. We had to stop thinking about what other banks will do. We had to start thinking about what big tech would do."
That meeting in Seoul started a journey that, six years later, has seen DBS named the world's best bank by Euromoney.
There has always been something different when listening to Gupta, or anyone at DBS, talk about tech. Every bank talks about tech and digital disruption, but with DBS the most energetic person on the subject is the chief executive and the zest flows all the way down through the bank, through its visible front-end applications right into the invisible behind-the-scenes functions and processes.
As part of the pitching process for this award, Gupta sits down with Euromoney and runs through a vast multimedia deck he has personally compiled with the assistance of a talented, and one imagines somewhat overworked, young colleague.
He ploughs his way through it at a pace but in truth knows every number in it verbatim anyway. Get him on to this stuff and he hits 200 words a minute – take it from someone who has attempted to transcribe his interviews – and it is not always apparent quite when he pauses to breathe.
Full article: https://www.euromoney.com/article/b1g4l991c5x2qj/awards-for-excellence-2019-how-gupta-turned-dbs-into-the-bank-of-the-future?copyrightInfo=true