AFR Sophisticated Traveller, October 2019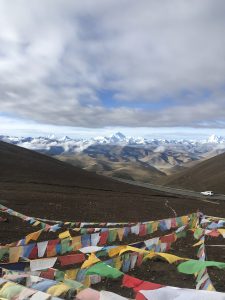 Mount Everest has had a bad press of late. There have been too many deaths on the mountain and too many people attempting to climb it. That famous Nirmal Purja photograph of people queueing along the summit ridge as if waiting for an overdue bus went viral this year, suggesting a place no longer remote and exhilarating but crowded and dangerous.
But you don't need to risk your neck or your frostbitten extremities to see Everest. You don't even need to do the three-week round-trip trek to the Nepalese base camp. Believe it or not, you can drive there.
It so happens that the Tibetan side of Everest sits on one of the world's great overland road trips: Lhasa to Kathmandu. In a shade over a week you can experience the barren wilderness of the Tibetan plain and the towering monasteries upon it, and the view of Everest along the way is even better than the one the trekkers see in Nepal.
See the article as it ran here:
And with added photography on my www.travelwrighter.com site here: